Tiny Dreams
Handcrafted Goats Milk Soap
Our Goats milk soap is hand crafted with the Milk from our Dairy Goats.
Goat's Milk Soap has long been a favorite of people that suffer from dry, flaky skin, acne, eczema, psoriasis, rashes, and sun burn. It has a creamy smooth texture and is very nourishing for your skin. It is also great for It has a high fat content in a long lasting bar, helps to keep your skin soft and supple. Goats milk soap makes a great gift for you, and Your Family!
I accept PayPal niknaktack8@gmail.com to make a payment and Can take Debit/Credit Cards at Events.
Please email to place an order. Soap is shipped USPS Priority Mail
3 bars can ship for $6.90 anything more than 3 bars contact me for pricing.
List of Fragrances for our Soaps!
Cucumber Melon
Monkey Farts
Unscented
Love Spell
Peppermint
Unicorn Farts
McIntosh Apple

Sandalwood

​
Anarchy
Cherry Almond



Oatmeal & Honey
Gardenia
Supernova
Clothesline
Tea Tree & Lavender
Lavender
Baby Powder
Salty Sea
Leather
Auburn

Sweet Pea
Dirt​
Cannabis Flower
Viva La Juicy
Butt Naked
Honeysuckle
Rockstar
Eucalyptus
Hibiscus Guava
Alabama

Spanish Fly
Deviant
Bay Rum
Rosemary & Mint
Lemoncello
Kudzu
Mermaid Kiss
Cashmere Pear
TeaTree w/Activated Charcoal
---
Soaps,Bath Bombs & Lotions are $6.00 each or Buy 5 get 6th one for Free!!!
Goats Milk Soap
We have over 40 different Fragrances of Soap.

Type Fragrance Cart. Buy 5 get the 6th one free!
Bath Bombs
We have 10 Different Fragrances of Bath Bombs.

Type Fragrance Cart.

Buy 5 get the 6th one free!
Goat Milk Lotion 4 oz Bottle
We have several different fragrances of Lotions.

Type Fragrance Cart. Buy 5 get the 6th one free!
---
---
​Goat Milk Lotion Fragrances 4oz Bottles
Unicorm Farts
Cucumber Melon
Love Spell
Viva La Juicy
Unscented
​Cashmere Pear
​Coconut Lime
Crazy For Coconut

---
---
Bath Bombs are $6.00 each

​



---
---
---
Powered by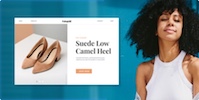 Create your own unique website with customizable templates.