Nigerian Dwarf Goats
The Nigerian Dwarf is a miniature goat of West African Origin. It's conformation is similar to that of the larger dairy goat breeds.

Height of the Nigerian Dwarf Goat
Maximum Does ; 22.6" Ideal- 17" to 19"
Maximum Bucks 23.6" Ideal- 19" to 20"

Newborn kids average about 2 lbs. at birth but grow quickly
Dwarf does can have several kids at a time, 3 and 4 being common and sometime even 5. Dwarfs are generally good mothers and able to take care of their babies should you leave them to do the raising of the kids. They can also provide a surprising amount of milk for their size. They can give three to four pounds per day of 6 to 10% butterfat.





---
What do all those numbers and symbols in a goat's name mean?
I get this question a lot, so here is the explanation to help you figure out what the meaning is when you scroll through the pedigrees.
FOR EXAMPLE
AGS titles -- ARMCH Pretty Doe 3*D E
AR -- Advanced Registry (earned a milk star on 305-day test)
Master Champion (earned GCh at 3 different AGS shows)
3*D -- earned her milk star and so did both her dam and maternal
grand (she's the third generation of star milkers)
E - Excellent - classified with a score of 90 or above in AGS
IN ADGA - GCH Pretty Doe 3*M E90
G - she earned her milk star along with a permanent championship.
CH - she is a permanent champion, having won 3 official ADGA legs.
3*M - she is a third generation star milker.
E90 - she linear appraised with an overal score of 90, which is an Excellent rating.
Comparing AGS titles with ADGA titles.........
MCH and CH are basically the same thing
ARMCH and GCH are basically the same thing
*M and *D are basically the same thing
The "E"s are a similar thing, but not exactly the same, as
AGS
classification and
ADGA
appraisal are two different programs, with
different criteria.
MILK DESIGNATIONS TO BE EARNED
While the CH titles are fairly straightforward, milk awards get very much more complicated. Bucks can earn milk awards.
Please check the
ADGA
and
AGS
rules for details. Here is a brief outline.
*M (ADGA) and *D (AGS)- milk star recognition based on DHIA milk testing and minimum criteria (milk levels) for Advanced Registry or Star program set by ADGA and AGS. The number of stars indicates the number of consecutive generations of does that qualified.
A doe can also earn a *M or *D if she has 3 daughters who qualify or a combination of sons and daughters that qualify.
*B (ADGA) or *S (AGS) - bucks can earn this if their dams or offspring are qualified
+B or +S the same recognition for bucks who have three AR or Star daughters from three different dams, or sons with +B's
++B or ++S recognition for bucks if he has both sons and daughters who qualify.
(Courtesy of American Nigerian Dwarf Dairy Goat Association)
Powered by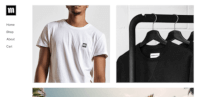 Create your own unique website with customizable templates.