Site updated 9/17/18
Check out our Updated Kidding Schedule!! We have 4 Nigerian Doe due to Kid in NOV/DEC! Check out our Kidding Schedule to make a Reservation!
I have also updated our Soap Page with a List of current Fragrances that we carry.
Our Kidding Schedule is now up for Fall 2018/Spring 2019 ! Email us to Reserve your kid!

!!
ADGA Registered Nigerians & LaManchas
Welcome to Tiny Dreams Farm. We are a small family farm located in
Montgomery, Al. Raising quality Nigerian Dwarf and LaMancha Dairy Goats for Show, Milk or just Family pets. I fell in love with the Nigerians in 2006. We have been blessed to get a start with some nice goats.Our Goats come from great herds like Little Tot's Estate, Oldesouth Farm, Lil Hill Farm, J-Nel's, Gypsy Moon,Hidden Palm, Dill's, Liberty Ridge,Celtic-Knot and Cayd's Castle just to name a few.
I have years of experience raising Animals. I've had horses and goats most of my life. I raised, trained and Showed horses for 20 years.
Please have a look around our site and enjoy your visit.
Entire herd tested Negative for CAE in October 2017. Our goats are family pets as well as Shown. They are handled daily. We strive for healthy, happy goats with correct conformation, great
udders with strong attachments that are easily milked and with high milk
productivity. We strive to improve on the breed.We will be starting DHI Milk Testing this year and we also participate in LA.
We are a TB & Brucellosis Free State.
Powered by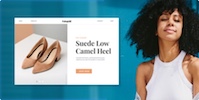 Create your own unique website with customizable templates.