Our Bucks
Come on in and look at our Bucks. We believe the structure of the Buck is just as important as the Does. We are striving to breed correct Dairy goats.
Bucks are the foundation of any herd because they contribute 50% of the genetics to your entire herd. If you want to know the value of a herd all you need to do is look at their bucks...... All of our bucks come from top of the line genetics.
Nigerian Bucks
Tiny Dreams LF White Lightnin
ADGA# D1985936
11/10/18
Sire:

Farm Oldesouth WP Love Fest

S84 (+VV ) @ 01-02
(
Gypsy Moon WP Warparty x Farm Oldesouth Love N War)
​
Dam: ​SGCH Oldesouth Sunshine 2*M AR, 2*D AR 2714, 2+DAR LA 90 EEEE (
Oldesouth Shell Foop x
SG LTE Silene
1*M, *D, *DAR; LA 90 EEEE
---
*B Farm Oldesouth WH Man Of Honor Sire:*B Farm Oldesouth WH Man-O-War *S
(J-Nels BB War Hawk (+EE ) @ 03-10 x SG
FARM OLDESOUTH GOLD SAPPHIRE
4*M, 5 *D)
Dam: Farm Oldesouth CT Elvira
(SGCH Farm Oldesouth Diva Diamond 4*M, 5*D X Farm Oldesouth SD Crimson Tide *S)
​
---
DILL'S SH WELCOME 2 THE JUNGLE (Jumangi)
ADGA# D1913187)
DOB: 11/25/2017
Sire: Dill's PL Shameless *B
(Dill's BJ Playa *B x SGCH Dill's D Likker
3*M
FS91 (VEEE) @ 04-06)
Dam: Dill's PD 80'S Mercedes
(Dill's GA Pandemic
+*B
x Dill's XM Avalon *M FS91 (EEEE) @ 04-03)
---
LaMancha Bucks
---
---
Bunker B

abes I Herd That
ADGA # L001686015
DOB: 3/27/2014
LA 2017 VEE 88​Sire: +*B KASTDEMUR'S UP & ATOM 91 (EEE ) @ 02-04Dam: GCH SOUTH-FORK SHADOW DANCER
91 (EEEE) @ 05-04
Grand Champion in Ring 1 and Ring 2 at the Monroe,Ga ADGA Show. June 4,2016
Grand Champion Ring 2 8/13/17 at Carrolton Convention Fundraiser Show.
---
France Farms M Imagine Dragons
ADGA#
1/6/19
Sire: Here Be Goats SFC Magnitude *B
(+*B SG South-Fork AV Haileys Comet (03-01 90 VEE) x Here be Goats Decisive Moment 2*M (05-03 90 EEEV)
Dam: Glen-Mythos FranceFarm Anna
​(+*B Glen-Mythos Priapus Augustus (04-03 87 VE+) x SG Glen Mythos Krabisu 14*M (05-04 92 EEEE)
Powered by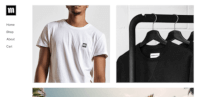 Create your own unique website with customizable templates.